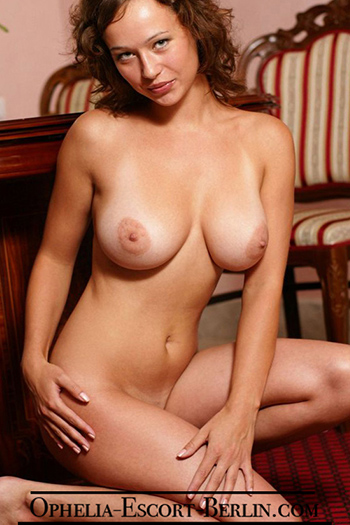 My name is Ulrike
and am 26 years, have bust size: 75 C and clothing: 34 and Height: 170. Come from Slovakia and speak German.

Service surcharge:
Golden Shower: 10 €
Dildo games (active): 10 €
Dildo games (passive): 10 €
Kissing with tongue: 20 €
Erotic massage: 15 €
Cum on body: 10 €
Striptease: 10 €
Feet erotic: 10 €
Service Inclusive:
if desired with straps; Multiple positions; Snuggle & Cuddling; Slight Finger games; Spanish; Come as much as you can; Kissing; Service for handycapped; Dirty Talk; Egg-Licking; Facesitting; Truck or Car; ;
As the saying goes, tomorrow makes the day and so it is with me too. I am simply an escort woman who approaches men and thus also you. Don't worry, I'll just get you back on the right path of love and sex. You may have just forgotten how beautiful and fulfilling this certain eroticism can be. You often tingle, you should just give in to this feeling and I can help you with it. Could it be that you've only had flower sex for a long time? That can't make a real guy happy in the long run. I can understand that you long to get to know a woman who is more experienced and open in the erotic field. In any case, you are right with me and I would be happy if we meet for a first date soon. You can tell me your dirty wishes when you first contact me. I will take pleasure in making these come true. See you soon, darling!
Has a woman ever told you that she can't wait to get intimate with you and try all those erotic games that you have imagined in your wildest dreams? With me you have found the perfect partner for the fulfillment of your sexual desires. You shouldn't let time pass and get in touch with me quickly. The thought of our first date already excites me so much that I'm already wet. I want to feel you today. Would you like to try out my femininity, I know that you are a "starved" man. I can pamper you like no other woman in your life could. Yes, learned is learned, it's not for nothing that I am called the "queen" of the escort world. I am trimmed for love with such beautiful men as you are. My longing paints a picture of you in the night, I wait for you and then you can look into my heart, you and everything is fine.
I would also like to visit the outskirts of Berlin: Fredersdorf, Schwielowsee, Gosen-Neu Zittau, Strausberg, Erkner, Hohen Neuendorf, Rüdnitz, Vogelsdorf, Dallgow, Leegebruch, Hohen Neuendorf, Schöneiche bei Berlin and other cities.