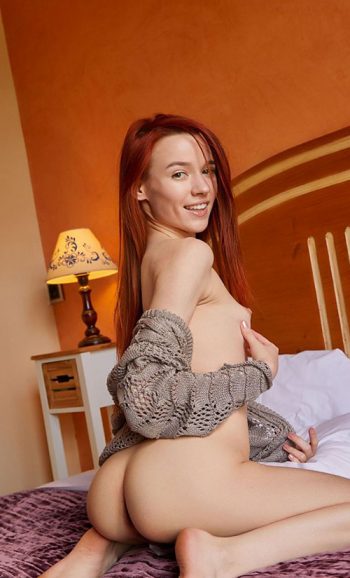 My name is Nerea
and am 28 years, have bust: 70 A and clothing: 38 and Height: 165 and speak German and English.
Service surcharge:
Golden Shower: 10 €
Dildo games (active): 10 €
Dildo games (passive): 10 €
Erotic massage: 10 €
Cum on body: 10 €
Facial: 20 €
Multiple men 30 min 1 man: 40 €
Couples (man and woman): 40 €
Striptease: 10 €
Feet erotic: 10 €
Doctorgames: 30 €
Corset: 30 €
Lacquer/Leather: 10 €
Latex/Rubber: 20 €
Roleplaying Special: 30 €
Service Inclusive:
Oral (with protection); if desired with straps; Multiple positions; Snuggle & Cuddling; Slight Finger games; Come as much as you can; Kissing; Service for handycapped; Dirty Talk; Egg-Licking; Facesitting; Truck or Car; Outdoor Sex;
Would you like to feel that tingling in your stomach again and that warmth that a really hot date simply brings with it? Then you should create a precise strategy for when you want to press which buttons on a lady. Only those who have the right approach will have such an experience. You are, however, lucky that I am very much into such dates and also like to help out a bit. You should take the first step though, with a phone call, for example.
I am an erotic woman who is in the mood for a sexual adventure with a man who is unknown to her. Get in touch and tell me about your erotic desires. We set up a date and then I'll be that naughty woman you've always wanted. Are you in the mood for passionate sex? I am sure we will have a lot of fun together. You are sure to like my dirty photos! The faster you contact me, the faster you will experience delightful sex. Do you feel like redefining sex from scratch and brushing aside everything you have known so far? Why should that have been all you've learned so far? With me you will finally experience your complete happiness! A woman has never been more open to you and has shown what horniness really means. Feel welcome and secure and relax in tender hands with everything that goes with it. Feel your happiness and find the all-round excitement including the final climax with me.

I would also like to visit the outskirts of Berlin: Eichwalde, Erkner, Falkensee, Fredersdorf, Vogelsdorf, Fürstenwalde, Glienicke, Großbeeren, Gosen-Neu and other cities.