My name is Juli
and am 21 years, have bust: 80 C and clothing: 36 and Height: 165. Come from Yugoslavia and speak German and English.
Service surcharge:
Dildo games (active): 10 €
Dildo games (passive): 10 €
Foot erotic: 10 €
Body insemination: 10 €
Erotic massage: 10 €
Striptease: 10 €
Kissing with tongue: 10 €
Lesbian games: 20 €
Service Inclusive:
Oral (with protection); if desired with straps; Multiple positions; Snuggle & Cuddling; Slight Finger games; Come as much as you can; Kissing; Service for handycapped; Dirty Talk; Egg-Licking; Facesitting; Truck or Car; Outdoor Sex;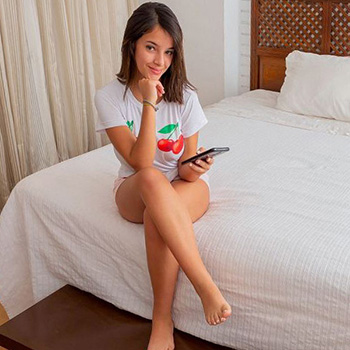 I'm sitting in the bus and feel a pleasurable tingling between my legs, which urgently needs to be satisfied. I push my skirt up, my panties aside and start pampering myself with relish. Nobody notices my naughty action. My nipples stand up vertically within a very short time and threaten to pierce my transparent blouse. Shortly before orgasm I have to stop my erotic activities because an old married couple sits next to me. I now urgently need a real guy who practices passionate sex with me. Please get in touch! I can't take it much longer!

Hobby whore Juli at Ophelia Escort Berlin is naturally horny with light finger games in the apartment, of course, discreet. I would also be happy to visit you in the Berlin area: Werneuchen, Grossbeeren, Brieselang, Rangsdorf, Strausberg, Hoppegarten, Neuendorf, Neuenhagen, Brandenburg and other cities.