My name is Jolina
and am 22 years, have bust: 75 C and clothing: 34 and Height: 167. Come from Italy and speak German and English.
Service surcharge:
Anal: 50 €
Dildo games (active): 10 €
Dildo games (passive): 10 €
Doctor games: 30 €
Domina: 50 €
Foot erotic: 10 €
Facial insemination: 20 €
Caviar: 50 €
Body insemination: 10 €
Corset: 30 €
Lacquer / leather: 10 €
Latex / rubber: 20 €
Lesbian games: 20 €
Surplus of men per 30 min. 1 man: 40 €
Erotic massage: 10 €
Golden Shower: 10 €
Couple (man and woman): 40 €
Role play special: 30 €
Striptease: 10 €
Strap-on dildo: 10 €
Kissing with tongue: 10 €
Service Inclusive:
Oral (with protection); if desired with straps; Multiple positions; Snuggle & Cuddling; Slight Finger games; Come as much as you can; Kissing; Service for handycapped; Dirty Talk; Egg-Licking; Facesitting; Truck or Car; Outdoor Sex;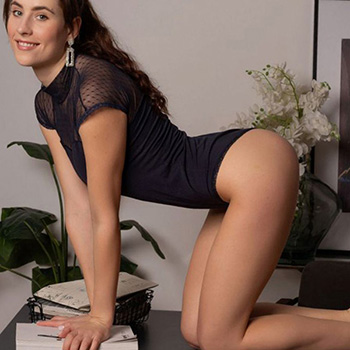 You are my real dream prince. I never thought I would ever say something like that. But now the time has come. I fell for you completely. You are my absolute hero. You're everything I want. Doesn't that sound good to you? I can't help it – with you I just lose myself completely. I become a completely different person. Do you like that? If that is the case, I am of course happy. Then I'll be happy to show you a lot more of myself. I'm sure you like this. At least I very much hope so.

Call girls like Jolina at Ophelia Escort Berlin like hotel visits and excess men, of course, discreetly, even on vacation. I also like to visit you in the area around Berlin: Brieselang, Fürstenwalde, Bestensee, Grossbeeren, Schönefeld, Leegebruch, Wusterhausen, Blankenfelde, Brandenburg and other cities.