My name is Senta
and am 21 years, have bust: 75 C and clothing: 34 and Height: 164. Come from Greece and speak German and English.
Service surcharge:
Anal: 50 €
Dildo games (active): 10 €
Dildo games (passive): 10 €
Doctor games: 30 €
Domina: 50 €
Foot erotic: 10 €
Facial insemination: 20 €
Caviar: 50 €
Body insemination: 10 €
Corset: 30 €
Lacquer / leather: 10 €
Latex / rubber: 20 €
Lesbian games: 20 €
Surplus of men per 30 min. 1 man: 40 €
Erotic massage: 10 €
Golden Shower: 10 €
Couple (man and woman): 40 €
Role play special: 30 €
Striptease: 10 €
Strap-on dildo: 10 €
Kissing with tongue: 10 €
Service Inclusive:
Oral (with protection); if desired with straps; Multiple positions; Snuggle & Cuddling; Slight Finger games; Come as much as you can; Kissing; Service for handycapped; Dirty Talk; Egg-Licking; Facesitting; Truck or Car; Outdoor Sex;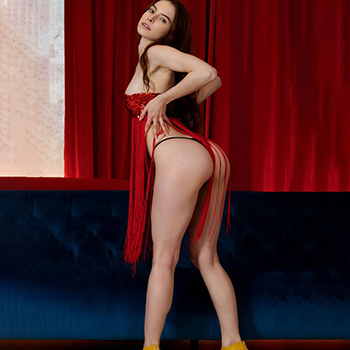 You only live once, use your time for the beautiful things in life, love and touch me beautiful lady from the escort business. I want everything and you, because I know about your needs and especially those at night. How often do you lie awake at night and think of a beautiful woman who is by your side and spoils you. Don't hide yourself in silence any longer, I can still visit you and give you beautiful hours that are full of love and eroticism. I'm happy to do that, because I live for love with handsome guys.

Amateur model Senta at Ophelia Escort Berlin has turned sex into a hobby and, of course, discreet caviar service via the escort agency. I would also be happy to visit you in the Berlin area: Wildau, Erkner, Rüdersdorf, Wusterhausen, Rüdnitz, Schöneiche, Ahrensfelde, Mittenwalde, Brandenburg and other cities.