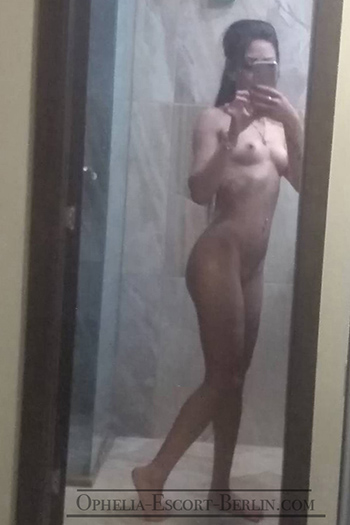 My name is Polly 2
and am 21 years, have bust size: 75 B and clothing: 32 and Height: 165 come from Italy and I speak little German and English.

Service surcharge:
Golden Shower: 10 €
Dildo games (active): 10 €
Dildo games (passive): 10 €
Lesbian games: 20 €
Kissing with tongue: 10 €
Erotic massage: 15 €
Facial: 20 €
Multiple men 30 min 1 man: 40 €
Couples (man and woman): 40 €
Striptease: 10 €
Doctorgames: 30 €
Corset: 30 €
Lacquer/Leather: 10 €
Latex/Rubber: 20 €
Roleplaying Special: 30 €
Service Inclusive:
Oral (with protection); if desired with straps; Cum on body; Multiple positions; Snuggle & Cuddling; Feet erotic; Slight Finger games; Spanish; Come as much as you can; Kissing; Service for handycapped; Dirty Talk; Egg-Licking; Facesitting; Truck or Car; Outdoor Sex;
Should I tell you something as an escort lady, you handsome man? You miss me, me and my sex passion for men. Especially my escort heart beats for you, it gets worse and worse. I know you want me. So listen to your heart and get in touch with me, I'm waiting and I want to snack on you if it goes every night.
As I see you have very special ideas of an escort hooker in Berlin. You are looking for a woman who has very special skills and advantages? Yes, I'm just the right one for you. A date, I think, should always be associated with a certain romance. It does not necessarily have to be wine and candlelight, but that certain feeling has to come up. For it is exactly at this moment that what I love most develops. The desire and the passion for more. To fully enjoy the situation and the moments, to enjoy and to let go. I understand that under a very special date. I think you should call me right now, so we can make an appointment. Then we can enjoy our shared togetherness.

I would also like to visit the outskirts of Berlin: Ahrensfelde, Döberitz, Michendorf, Wandlitz, Ludwigsfelde, Hoppegarten, Glienicke, Eichwalde, Dallgow, Mittenwalde, Zeuthen, Fredersdorf, Mühlenbeck and other cities.