My name is Neyla
and am 24 years, have bust: 70 B and clothing: 34 and Height: 164. Come from Italy and speak German and English.
Service surcharge:
Dildo games (active): 10 €
Dildo games (passive): 10 €
Doctor games: 30 €
Domina: 50 €
Foot erotic: 10 €
Facial insemination: 20 €
Caviar: 50 €
Body insemination: 10 €
Corset: 30 €
Lacquer / leather: 10 €
Latex / rubber: 20 €
Lesbian games: 20 €
Surplus of men per 30 min. 1 man: 40 €
Erotic massage: 10 €
Golden Shower: 10 €
Couple (man and woman): 40 €
Role play special: 30 €
Striptease: 10 €
Strap-on dildo: 10 €
Kissing with tongue: 10 €
Service Inclusive:
Oral (with protection); if desired with straps; Multiple positions; Snuggle & Cuddling; Slight Finger games; Come as much as you can; Kissing; Service for handycapped; Dirty Talk; Egg-Licking; Facesitting; Truck or Car; Outdoor Sex;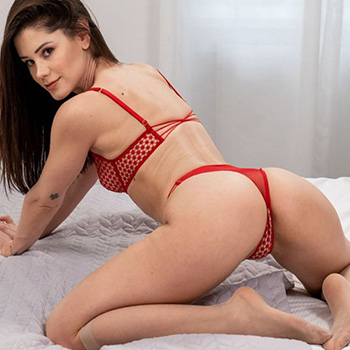 I am an escort lady of a special class. I guarantee you special and unforgettable moments. Let me be your seductive, charming and articulate table lady. It doesn't matter if you book me for a business event or a private party, I'll make sure you're the center of attention and can shine. Your friends will envy you for me, but I belong only to you. I convince not only with my sex appeal, but I am well trained and educated. I move safely on the boards that mean the world. After the party, let us continue partying in your bed and end the night in fireworks of lust.

Call girls like Neyla at Ophelia Escort Berlin love cheating and facial insemination through the agency, of course, discreetly. I would also be happy to visit you in the Berlin area: Zossen, Wandlitz, Dallgow Döberitz, Teltow, Grünheide, Bernau, Strausberg, Neuendorf, Brandenburg and other cities.