My name is Karola
and am 21 years, have bust: 75 B and clothing: 32 and Height: 167. Come from Bulgaria and speak German and English.
Service surcharge:
Anal: 50 €
Dildo games (active): 10 €
Dildo games (passive): 10 €
Doctor games: 30 €
Domina: 50 €
Foot erotic: 10 €
Facial insemination: 20 €
Caviar: 50 €
Body insemination: 10 €
Corset: 30 €
Lacquer / leather: 10 €
Latex / rubber: 20 €
Lesbian games: 20 €
Surplus of men per 30 min. 1 man: 40 €
Erotic massage: 10 €
Golden Shower: 10 €
Couple (man and woman): 40 €
Role play special: 30 €
Striptease: 10 €
Strap-on dildo: 10 €
Kissing with tongue: 10 €
Service Inclusive:
Oral (with protection); if desired with straps; Multiple positions; Snuggle & Cuddling; Slight Finger games; Come as much as you can; Kissing; Service for handycapped; Dirty Talk; Egg-Licking; Facesitting; Truck or Car; Outdoor Sex;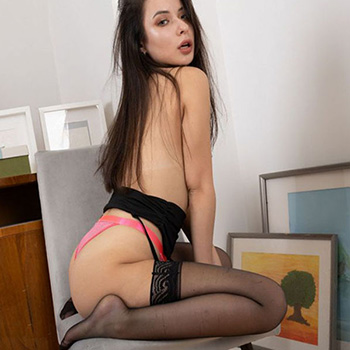 You can't always look straight ahead and concentrate on the future. Of course, that's commendable if you're acting with a view to the future, but every now and then you have to stay focused in the present and start enjoying a little. What is the point of always moving forward if you simply leave out the enjoyment of so many beautiful things? So is it still worth going on? Let's just stay here for this moment. Together. And then we enjoy the time on a date. Together. Just as we would like it to be.

Nymphomaniac Karola at Ophelia Escort Berlin loves cheating with sex outdoors in the apartment, of course, discreetly. I would also be happy to visit you in the Berlin area: Wustermark, Grünheide, Dallgow Döberitz, Falkensee, Hennigsdorf, Zittau, Brieselang, Ahrensfelde, Brandenburg and other cities.