My name is Isidora
and am 23 years, have bust: 75 C and clothing: 36 and Height: 165. Come from Belgium and speak German and English.
Service surcharge:
Dildo games (active): 10 €
Dildo games (passive): 10 €
Foot erotic: 10 €
Body insemination: 10 €
Lesbian games: 20 €
Erotic massage: 10 €
Golden Shower: 10 €
Couple (man and woman): 40 €
Striptease: 10 €
Strap-on dildo: 10 €
Kissing with tongue: 10 €
Service Inclusive:
Oral (with protection); if desired with straps; Multiple positions; Snuggle & Cuddling; Slight Finger games; Come as much as you can; Kissing; Service for handycapped; Dirty Talk; Egg-Licking; Facesitting; Truck or Car; Outdoor Sex;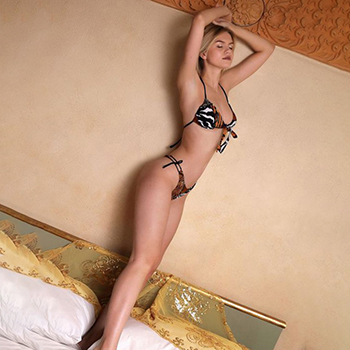 I will wait for you here on the bed. And as I do that I have my hand between my legs and I feel myself. Feel my wetness, my warmth, sink a finger, then a second and am so well lubricated. only for you So don't miss out on this, come over here and throw in what you've got. I want to record the whole length and see if it's tense. And from you I want to hear how I feel for you. Warm, soft, hot, whatever. I want to hear that from your mouth.

Prostitute Isidora at Ophelia Escort Berlin loves to flirt and, if desired, visits discreetly with suspenders via the escort agency. I would also be happy to visit you in the area around Berlin: Grünheide, Beelitz, Schwielowsee, Dallgow Döberitz, Leegebruch, Brieselang, Mittenwalde, Rüdnitz, Brandenburg and other cities.