My name is Emilia
and am 24 years, have bust: 75 C and clothing: 34 and Height: 167. Come from Bulgaria and speak German and English.
Service surcharge:
Anal: 50 €
Dildo games (active): 10 €
Dildo games (passive): 10 €
Doctor games: 30 €
Domina: 50 €
Foot erotic: 10 €
Facial insemination: 20 €
Caviar: 50 €
Body insemination: 10 €
Corset: 30 €
Lacquer / leather: 10 €
Latex / rubber: 20 €
Lesbian games: 20 €
Surplus of men per 30 min. 1 man: 40 €
Erotic massage: 10 €
Golden Shower: 10 €
Couple (man and woman): 40 €
Role play special: 30 €
Striptease: 10 €
Strap-on dildo: 10 €
Kissing with tongue: 10 €
Service Inclusive:
Oral (with protection); if desired with straps; Multiple positions; Snuggle & Cuddling; Slight Finger games; Come as much as you can; Kissing; Service for handycapped; Dirty Talk; Egg-Licking; Facesitting; Truck or Car; Outdoor Sex;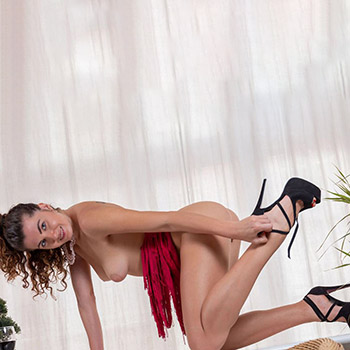 Well you hot cuts! Who says that only you can whistle after us hot chicks or chat lasciviously? I always say straight out what I think. Some people were a bit overwhelmed with my directness, but I was able to exchange blows with many of them. If it was cheeky and wild in bed, the date was perfect. Many in my environment had to realize that I am exactly suited for this job. I am tough and quick-witted. So if you are looking for women who shouldn't play the little mouse, you've come to the right place. Make sure to take a look at my service list, because it is anything but boring! I have a lot to offer!

Prostitute Emilia at Ophelia Escort Berlin pampers you discreetly at home and domina service also on vacation. I also like to visit you in the area around Berlin: Rüdersdorf, Stahnsdorf, Wildau, Oranienburg, Potsdam, Panketal, Bestensee, Eichwalde, Brandenburg and other cities.