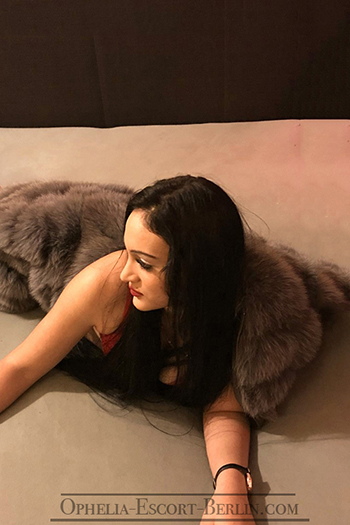 My name is Anabel
and am 21 years, have bust size: 75 C and clothing: 34 and Height: 170 come from Russia and I speak German and English.

Service surcharge:
Anal: 30 €
Golden Shower: 10 €
Dildo games (active): 10 €
Dildo games (passive): 10 €
Lesbian games: 20 €
Kissing with tongue: 10 €
Erotic massage: 15 €
Facial: 20 €
Multiple men 30 min 1 man: 40 €
Couples (man and woman): 40 €
Doctorgames: 30 €
Corset: 30 €
Lacquer/Leather: 10 €
Latex/Rubber: 20 €
Roleplaying Special: 30 €
Strap-On: 15 €

Service Inclusive:
Oral (with protection); if desired with straps; Cum on body; Multiple positions; Snuggle & Cuddling; Striptease; Feet erotic; Slight Finger games; Spanish; Come as much as you can; Kissing; Service for handycapped; Dirty Talk; Egg-Licking; Facesitting; Truck or Car; Outdoor Sex;
My hips can move well and you'll see what that does to me. You will be able to enjoy it. You will feel what I want You will feel what I can do. You will be able to feel a lot more. You're supposed to get what a woman has between your legs. And I have a lot between my legs. So enjoy it i will love it. I will do fine So come here Come to me so I can sit on you. How much do you want? Because I have a lot of stamina. I want more and more. You can know that and I won't be out of breath as quickly as you might think. I'll take it, I can take some and I'll know whatever you do. I want and want more and then I still want more. Can you keep up I really hope so, because I need it more than once. You can do it, I know that.
Sensual touch makes an appointment with me the highlight that you have always wanted. Did you know that, as an upscale lady with professional experience, I really know what men want? What is meant, of course, is an entertaining lady who knows how to discreetly and passionately fulfill every man's fantasies. I am exactly such honest skin, with a well-groomed body and a well-dressed appearance to inspire you. I am strong in character, passionate and simply an honest party, so that you can experience a lot with me in every situation in life. On time for the minute I arrive with you. We greet each other discreetly. But your look tells me that you do not want to waste the precious time in the lobby or at the bar. No, you want me right now. So we go to your room right away. You have already ordered something to drink. I see that you do not want to waste any time and somehow this excites me. It is not difficult for me to undress myself in front of you. With a stylish strip, I get rid of my superfluous textiles. Your eager look on my skin makes me even hornier. Knowing that there is a man who knows what he wants makes me totally hot. I want you to take me.

I would also like to visit the outskirts of Berlin: Schulzendorf, Ludwigsfelde, Falkensee, Ahrensfelde, Seddiner See, Hennigsdorf, Mühlenbeck, Zossen, Bernau, Schwielowsee, Michendorf, Rüdnitz, Nuthetal, Döberitz and other cities.